In my past couple articles I've mentioned how you need the right tools – but I haven't get dedicated an article to explaining what I've found to work best. These are the ultimate tools for growing your YouTube audience.
In this 2 part article "series" (could it even be considered that?) I'm going to go over what 2 tools have worked the best for me and how to use them to the best of their ability. You guessed it, this part will cover the first tool, and the next part will cover the second tool.
What You'll Learn
How to use this tool can make a real impact on your channel
The pros and cons that comes with it
Why I like it and how I've used it with my videos & channels
Getting Started
The first thing you'll need to know is the name of the application (oops, forgot to mention that above). It's called VidIQ and it really helps to establish your channel brand & grow your audience as a whole. In fact, 3 out of 4 YouTubers say that if they love a certain brand, they tell everyone about it.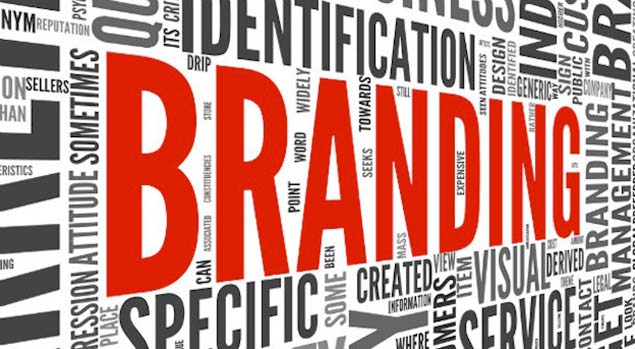 If you're looking for a feature packed application, well here it is. Keep in mind that it is a browser plugin, and not a program that you'd launch from your desktop.
Ultimately, this application has the power to get ahead of your competitors and grow your channel subscribers to the grand goal you have in your head. VidIQ even gives you the ability to compete with the big shots in your niche!
Use The Features To Your Advantage
I meant exactly what I said – this program is absolutely full of cool features. This doesn't matter though if you don't know how to use them. I guess it's a good thing I'm here to help.
First off, let's get one thing straight – the features you get depend upon how much you're willing to spend. Don't worry, there's a free version, but it's extremely watered down compared to the paid versions. On the flipside though, the paid versions can get quite expensive. The choice is up to you!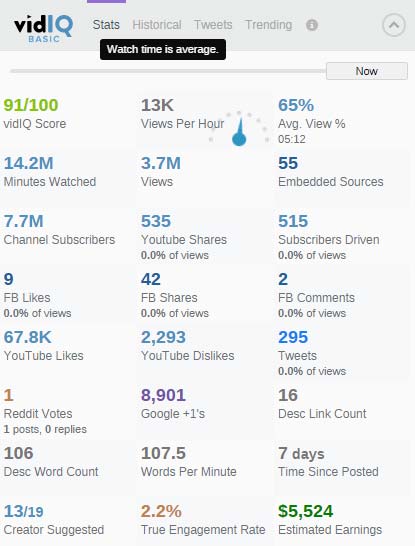 The majority of users will either use the free version, or the Pro version (at $10.00 per month). The free version comes with features such as advanced statistics on the page of a video, further stats and analytics in your account on their website, and even the search volume & competition for a keyword you searched to help you along in keyword research.
The pro version offers a decent amount more. Features such as the Keyword Research Tool and the Best Time of Day to Upload are just a few of many that make this version awesome. If you want a full list of the features that comes with each package, click here.
Pros And Cons
Just like any other program, VidIQ has it's pros and cons, so lets take a look at that.
Don't get me wrong, the program is great! In my eyes, a monthly subscription is the biggest turn off. I would rather pay a larger 1 time payment for something like this than have to pay for life. What are your thoughts?
Conclusion
VidIQ is an amazing application that has a lot of potential to grow your channel if you use it right. The only thing really I don't like (as I mentioned above) is the expensive monthly subscriptions for premium.
If you'd like to know what other tools I use and love, be sure to go have a look at The Toolshed here. I find and post the latest and greatest tools as I find them there.
If you've tried VidIQ or would like to see me go over a different product, let me know down in the comments below!