Today I'm going to address a question I get asked a lot by my subscribers: "What game recording software do you use?" Or, "How do you make your videos look like that?". The short answer is that I use only 2 programs but have tried many so, read on if you'd like to make HD Gaming Videos for YouTube the easy way.
Great Game Recording Hardware = Great Results
Yes, some video software can record your screen, so why would you need to buy extra hardware? Well I'm glad you asked. The software that can record your screen is only available on the computer, not systems such as your Xbox 360 or your PS4. So what do you do if you want to record games off of your Xbox? Well, Hauppauge has come up with the perfect solution. Introducing the Hauppauge HD PVR 2 Gaming Edition-the right way to record your gameplay.
This is simply a little box that allows you to connect your computer and whatever system you're playing your games on, then the box records the audio and screen of your system (Xbox, Play Station, etc.) and saves it to your computer hard drive.
I personally use this for recording some of my videos, and it's proved itself to be worth every penny.  Both the audio and video quality that the PVR records is outstanding! Not to mention that this is the exact device that well known YouTube commentators such as KYR Speedy, and ChrisArchie use to record their Xbox/Playstation gameplay. If you're looking to record high quality and professional looking videos, this is the best game recorder at the lowest price that money can buy.
The Screen Capture Software Tools You Need
To get started, you're going to need some good video editing programs in order to be able to begin making quality YouTube videos. You're going to need recording software, and if you want to make fancy edits in your videos, you're going to need a program that is specifically designed to allow you to do this. If you want video transitions, special effects, call-outs, and built in templates for example, you'll need to look at the fancier professional software.
Personally, I use 2 different screen recording programs to make all of my videos (if desperate use Movie Maker that comes with Windows), and I highly recommend them! They are:
Camtasia Studio
Fraps Screen Recording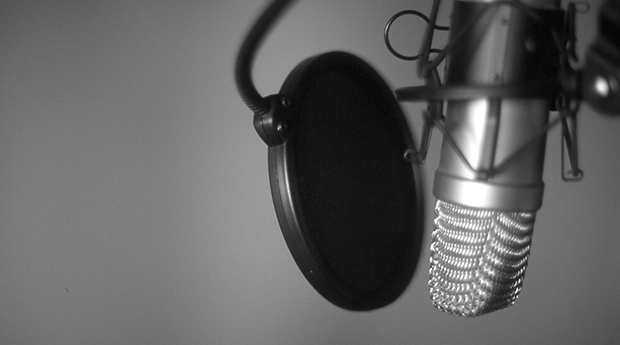 For professional video editing software, I recommend Sony Vegas Pro or Adobe Premiere. Though I don't use either very often because I can do most of my editing easily within Camtasia Studio. I would highly recommend this software because of the endless possibilities of cool edits you can make to your videos! The biggest limitation is your imagination. Price wise it's in the middle of the pack but, it offers the most features for the least amount of money.
Gameplay Capture Software Pros and Cons
Like most things, all of these programs have some pros and cons. I have made a list of the most important ones in the chart below.
| Comparison | COREL VideoStudio | Camtasia Studio | Fraps [Movavi] | Sony Vegas | Movie Maker |
| --- | --- | --- | --- | --- | --- |
| Under $100 Dollars | | | | | |
| Easy to learn | | | | | |
| Slows computer down | | | | | |
| Requires lots of Hard Drive space | | | | | |
| Can record gameplay smoothly | | | | | |
| Feature Set vs Cost | | | | | |
This is hands down my favorite of all video editing programs. You can import and edit your existing video with it, and you can capture / record new videos with it! It's like a 2 for 1 deal. I personally use this the most when editing and rendering. The downside to this product is the price, which seems to keep increasing every year. So, if you have the money and can afford this, I would definitely get it before it goes up in price again. It's worth every penny and getting more popular every month!
Fraps (now known as "Movavi Video Suite") is my favorite recording program for games such as Minecraft, or Assassin's Creed, which lags pretty heavily if you're recording it with Camtasia. The only major downside to this program is the very large video sizes, but it does make up for that with it's high quality recordings and low price! You have 2 options here; they offer a FRAPS Home Version for non-commercial use, or if you want to make money with your YouTube videos then you'll need to buy the FRAPS Professional Version which is *loaded* with tons of extra features and cool effects not found in the Home version.
I'm used to working with lots of different video software, but I do primarily use Camtasia Studio, so I had no trouble figuring out the basic functions of this program. There is a large number of special effects and features that are built in to this software so I was happy to discover Corel has extensive video and PDF tutorials on how to use them. An unusual feature I'd like to try next is their "stop motion animation" video tools.
If you're shopping for a relatively inexpensive software that has a lot of advanced features (COREL claims there are "hundreds of stunning visual effects") this may be the program you're looking for. It allows you to import a wide variety of file types and formats. It also comes with a complete disk burning program to write your new video to DVD for playback on nearly any DVD player. COREL also offers an even fancier VideoStudio Ultimate [Download] for less than $10 more!
It's very feature rich, and unbelievably cheap.
This is a professional's program, I'll give it that. It can be very difficult to get a grasp of it if you're new tovideo editing software and haven't used anything like it before. The main downside to this product is it's hefty price tag. I will say though, it definitely makes up for it with the beautiful edits you can make once you know what you're doing, and how to use it! There is also a less "feature rich" version called Sony Movie Studio Platinum Suite that is still a decent option, and way cheaper than the Professional version.
In my opinion, this is a last resort option and the worst solution in our comparison, but you get what you pay for. You can do the least of all the programs with this, and it also gives you the lowest quality videos out of its 3 competitor programs. The upside to Windows Movie Maker is that it can be downloaded for FREE with your legal copy of Windows so, if you don't have the money for the sweet editing programs then this can definitely help you get started!
Conclusion
To sum everything up, all of these programs are great if you use them for what they're made for. You can't go out expecting the programs to do stuff that they're just not made to do!
These are all worth the money once you get up to speed and know what you're doing with them. They're all quality video editing programs but the amount of features is reflected in the price of each of them.
I hope my screen recording software review helps some of you get started recording gameplay videos!